Victoria Romanenko has an outstanding expertise in many areas throughout South Florida from Miami Beach to Boca Raton. Victoria can help you find your next vacation home, a luxurious estate and Oceanfront condo or any real estate property you are looking for.

With over a decade of experience in the South Florida market, her knowledge in real estate is based on years of selling and listing properties, and she will walk you through the buying process until the closing day.

Victoria is the Founder/CEO/Broker of "Golden Keys Realty", which is a boutique firm located in the heart of Miami. Even though Victoria is busy selling real estate, she still finds time to continue her education as a professional. She finds passion in knowledge and also in developing new and more efficient closing negotiation skills that she teaches to all her agents at her successful agency.

In a real estate market that requires a profound understanding of successfully serving her clients, combined with her love for Miami, Victoria assists her clients in finding their dream properties every time. In other words, what defines Victoria is her deep understanding of the Miami market, commitment to excellence and priceless clients' relationships.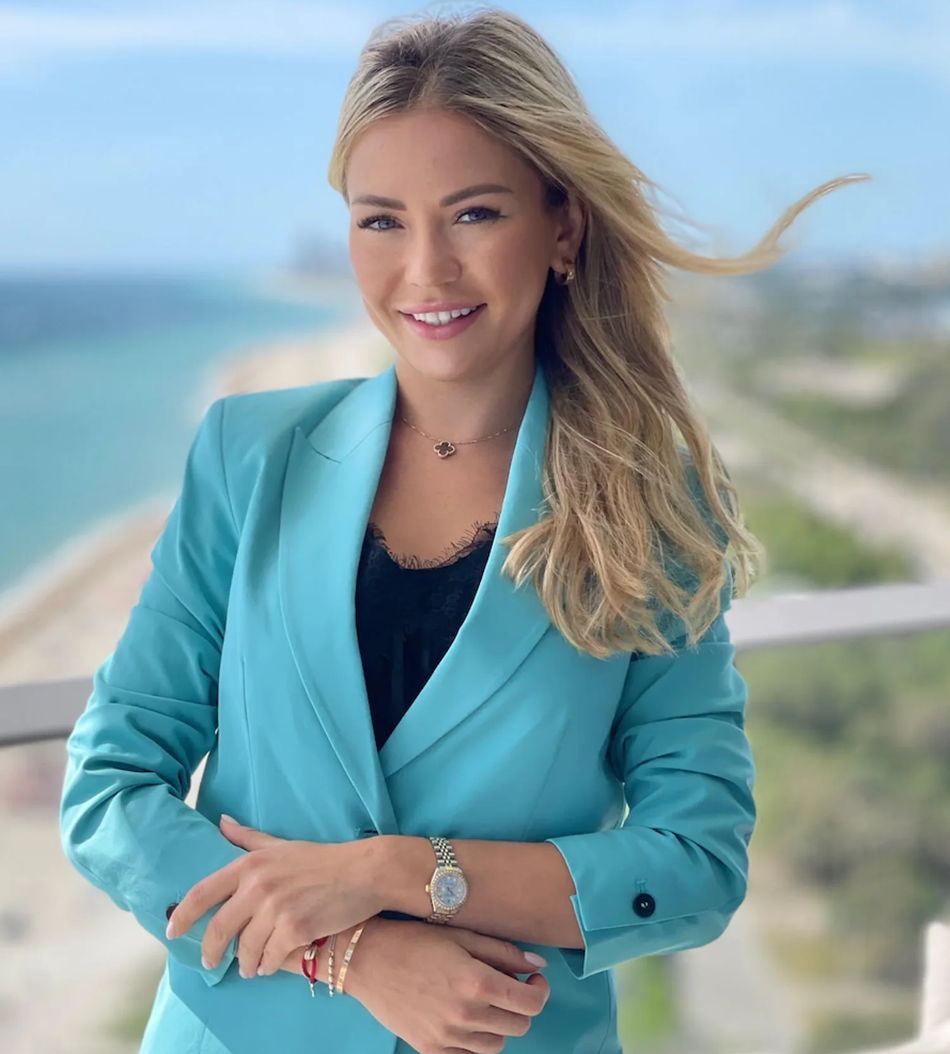 3 beds · 3.5 baths · 2,435 ft²
A11491455
Trump Palace Condo, Unit 3409
18101 Collins Ave, Sunny Isles Beach FL, 33160
2 beds · 2.5 baths · 1,590 ft²
A11491502
The Atrium At Aventura Co, Unit 1-503
3131 NE 188th St, Aventura FL, 33180
1 beds · 1 baths · 844 ft²
A11492910
Beach Club Two, Unit 2209
1830 S Ocean Dr, Hallandale Beach FL, 33009
1 beds · 2 baths · 816 ft²
A11431798
Uptown Marina Lofts Condo, Unit 1024
3029 NE 188th St, Aventura FL, 33180
1 beds · 1.5 baths · 865 ft²
A11335918
Eastern Shores White Hous, Unit 510
3660 NE 166th St, North Miami Beach FL, 33160
2 beds · 2 baths · 1,423 ft²
A11490303
La Perla Condo, Unit 1908
16699 Collins Ave, Sunny Isles Beach FL, 33160
4 beds · 3 baths · 2,379 ft²
A11485862
Arden Pud Pod D Southeast
19676 Blooming Orch Dr, Loxahatchee FL, 33470
1 beds · 1 baths · 905 ft²
A11490288
Carlisle On The Ocean Con, Unit 1109
9195 Collins Ave, Surfside FL, 33154
I don't sell houses to my clients. I sell them Miami's Lifestyle.